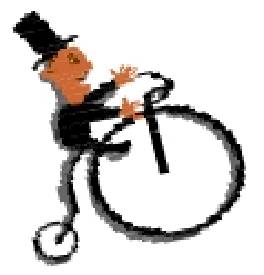 Conflicts with other people, or feeling alienated can apply to ANY situation, home, work, college, friends
But it is not easy to comply with a friend, relative, partner or group on Everything.
Dissing has become a part of life, whether that means discounting someone, disrespecting, discrediting, disregarding, dismissing; or being rude or unsupportive - More on this HERE
On another Page here Doc talks aboutGroups and Cults, how easy it can be to get drawn into something, and how hard it can be to get away from the pressures or the environment itself - even IF one is FREE to
See Doc's 'Let's Reduce Abuse' with more Videos, Books and Links. There is plenty of good Therapy and other help available, but things can go wrong in the situation:
People may blame themselves for that, if they have already been through bad experiences.
MISSING from HOME or Runaways
Home Problems : Bullying : Pressures : Disabilities
LINKS for Help or Information
These Websites are selected for their understanding of problems people can face, including Relationships and facing Homelessness

BBC Website www.bbc.co.uk/headroom for Contacts for Help
and how to 'Unwind Your Mind'
See Myth Buster section explaining some common Mental Health 'myths' or misunderstandings that have grown up
See Moodscape to create an online Animation reflecting your own mood – called Moodling
See the 'Missing Live' TV section where people describe why they went missing or ran away

Action for Children
See their Website for the text and relevant information on their animated TV advertisements, and how they help families to get through difficult periods - www.actionforchildren.org.uk
ChildLine Freefone 0800 1111
www.childline.org.uk/Info/HomeFamilies/Pages/
HomelessnessRunaway.aspx Information on Homelessness.
Also see Stepfamilies, Domestic Violence, Family Relationships, Arguments, Abuse, Pregnancy, Running away from Care, Stress & Bereavement. Lines may be busy so keep trying.
Missing People Charity Offers free text service for young Runaways – Text to 80234
Freefone 24-hour Helpline 0808 800 70 70 You can Email too – see their Website at www.missingpeople.org.uk
Links page at www.missingpeople.org.uk/links/
Sitemap summary of services at www.missingpeople.org.uk/sitemap/
24-hour confidential Freefone Service 0500 700 700
Useful Government website for Missing People & their Families:
http://www.direct.gov.uk/en/HomeAndCommunity/InYourHome/
SupportAtHome/DG_10030785

Includes a Disabled People Section - independence at home,
caring for someone, etc. More on this in the next panel BELOW
DO OTHER PEOPLE LABEL YOU?
You really can Pick-Your-Own Personality Parts or Roles rather than have someone else project their needs or Labelling onto you – hoping that you will comply!
People have a need to be A PART of what is going on around them, other People and so on, and to keep themselves APART too

Disabilities, Bullying & other Pressures
Agencies providing a good range of support & information
about Disability are listed at Supportline
(new Helpline number is 01708 765200)
www.supportline.org.uk/problems/disability.php
Visit Leonard Cheshire Disability Creature DIS-Comforts Website based on the Aardman animations of Creature Comforts characters at www.creaturediscomforts.org
changing the way people think and talk about Disabilities
Bully Online www.bullyonline.org
Domestic Violence, Stalking, Bullying
www.tansal.org.uk/violencecoercive.html
It's important to REALLY
THINK for YOURSELF!

DON'T GET DRAWN INTO
SOMEONE ELSE'S WEB
Self-Help & Useful Information
Breathing Space (Your Problems, Self-help Toolkit, Worried About Someone), & More - www.breathingspacescotland.co.uk

Living Life to the Full free online CBT/life-skills modules at www.livinglifetothefull.com

Horses Mouth online peer mentoring at www.horsesmouth.co.uk
Also see TANSAL Seeking Help/Self-Help
Pressures from Outside & Within
Doc's BookList on Seeking Help
NEW on this SITE
Human Rights, Miscarriages of Justice,
Mental Health & Discrimination
Doc's Notes on Personal Safety
Let's Reduce Abuse
You can Make Your Own Theories!
You Don't Have to accept Other People's:
Watch Video 'If Your Face Doesn't Fit'
Problems are not ALL Your Fault!
Anywhere that we go for help or advice should clearly not make for a worse situation. Doc has prepared some Outline Questions you can use as a basis - or just make up your own
You can look on the Internet along the lines of 'therapy culture', 'talking cure', or 'psychotherapy concern', and work out where any of it may fit for you
If you do seek Help it should be the right kind - for YOU!
Roll the mouse over the image below

If you have tales which are relevant or funny even, let Doc know by email, making it clear whether they are Confidential or you think they could help others
Let Doc know if you find any good Links, or somewhere offering constructive or creative Help
http://whorls.wufoo.com/forms/doc-matrix/