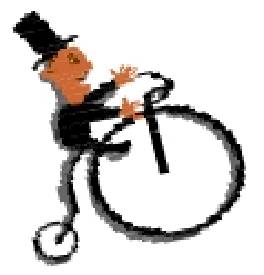 Conflicts with other people, or feeling
alienated can apply to ANY situation, home, work, college, friends

But it is not easy to comply with a friend, relative, partner or group on Everything.
Dissing has become a part of life, whether that means discounting someone, disrespecting, discrediting, disregarding, dismissing; or being rude or unsupportive - More on this HERE
Doc explains about Beliefs or Myths we may use to help us understand and get through things.
LET'S REDUCE ABUSE!
Some relevant organisations and ideas to help you get started - Scroll down further for Books and Videos
Doc apologises to people who can't watch Videos but a short summary follows of some ideas around the theme of Abuse: You can follow up Links, plus see what the Books deal with Safety Tips and Books follow the Videos
You may have heard of the 'Stop Child Abuse' March & Rally held in London most years, the NSPCC 'Full Stop' campaign, and ChildLine. We may not be able to stop all abuse NOW but we can improve things - a lot! Children are more vulnerable because of their situation, where others may think there's an option to take advantage of them. Maybe there is nothing to stop them, so they feel they 'can'.
It can happen to anyone who is weaker, or outnumbered by a group. We live in an era of bullying and happy-slapping: videoing some set-up or attack.
What has this to do with abuses in psychotherapy, or any helping situation?
The person going for help is vulnerable; things are going wrong. If they have already been abused, they may feel it was somehow their fault, so this is 'more of the same'. They may not realise they are being taken advantage of where someone else has power to decide on procedures - and also to break any real or assumed rules. Sometimes there is sexual transgression, but it is also very abusive and upsetting when people's personal boundaries are violated.
It is complicated - professionals and helpers work differently and have different personalities, as do their clients. A client may feel he or she is getting a raw deal because of how bad they feel, or some misunderstanding.
But abuse of various kinds can and does happen in some settings where people go for help or advice. It takes a while for a client to realise that something isn't right - or is terribly wrong. They may try speaking out directly and get rebuffed, or else other people they approach don't really see what they mean.
Elsewhere 'Doc' argues that if we don't know our basic rights, the more easily they get eroded - by others who DO know, or who over-ride them anyway! (See Video at the bottom of this page 'Rights & Liberties' or check out CAB and LIBERTY organisations)
There are places that put out information, and some have a Helpline or offer Advocacy. Here is a sample, and some Books follow:
http://website.lineone.net/~vex/
Also see:

The following can be found on the Links Page at PCCS Books where you can find fuller information
GENERAL MENTAL HEALTH AND/OR MENTAL ILLNESS 
On another Page here Doc talks about Groups and Cults, how easy it can be to get drawn into something, and how hard it can be to get away from the pressures or the environment itself - even IF one is FREE to
This can have implications for certain types of therapy, counselling and help
You can follow up on this theme, or it may not feel relevant to you in this context
People may compare engaging with some therapists, with cult-like behaviour or a cult leader. Ideas on therapy can be intense, and emotions around the situation are probably running high
You are free to decide what YOU want or need, and whether you think something could be harmful to you or just not suitable
You can Make Your Own Theories!
You Don't Have to accept Other People's
Watch Video 'If Your Face Doesn't Fit'
'Broken Boundaries, Stories of betrayal in relationships of Care' by Sarah Richardson, Melanie Cunningham et al.
'Shouldn't I be Feeling Better by Now?' ed. Yvonne Bates
'Fish in a Barrel' by Grace Towers
'Sexual Abuse by Health Professionals' by P. Susan Penfold
'Out of Bounds: Sexual Exploitation in Counselling and Therapy' by Dr Janice Russell
'Patients as Victims: Sexual Abuse in Psychotherapy and Counselling' by Derek Jehu
'Breach of Trust: Sexual Exploitation by Health Care Professionals and Clergy' ed. John C. Gonsiorek
'Falling for Therapy: Psychotherapy from a Client's Point of View' by Anna Sands
'Boundaries and Boundary Violations in Psychoanalysis' by Gen O. Gabbard, Eva P. Lester
MENTAL HEALTH & DISABILITIES INFORMATION
BAN BULLYING at WORK
www.banbullyingatwork.com
Disability Agencies providing information
Leonard Cheshire Disability Creature DIS-Comforts based on the Aardman animations are at www.creaturediscomforts.org changing how people think
MIND  http://www.mind.org.uk Information, help and advocacy to users and professionals including training, books, magazine. Has many regional offices.
OLDER PEOPLE - & Anyone facing problems associated with ageing - being a Carer, bereavement, ill-health, reduced income: http://topazgolden.freehosting.net
RE-THINK - Information for those coping with mental illness, and for those caring for someone http://www.rethink.org
SAINSBURY CENTRE for MENTAL HEALTH www.scmh.org.uk/
TIME TO CHANGE - Challenging discrimination in Mental Health: http://www.time-to-change.org.uk - Check their website for local events & information
HUMAN RIGHTS, MISCARRIAGES OF JUSTICE

'Citizens Advice Handbook: Practical Independent Advice' Penguin paperback
'Your Rights: the Liberty Guide to Human Rights' by Megan Addis & Penelope Morrow
'The Handbook of Human Rights Law: An accessible approach to the issues & principles' Michael Arnheim
'Human Rights in the UK: An Introduction to The Human Rights Act 1998' by D.Hoffman & J.Rowe QC
'No Smoke: the Shocking Truth about British Justice' by Sandra Lean
'Legal Blunders' by Geoff Tibballs
'Rethinking Miscarriages of Justice: Beyond the Tip of the Iceberg'  book by Dr Michael Naughton or watch him talk online
'The Algebra of Justice' for comments on some wellknown UK cases http://www.justjustice.org/algebra.html
More Books and Websites are listed at TANSAL Human Rights Page www.tansal.org.uk/humanrights.html